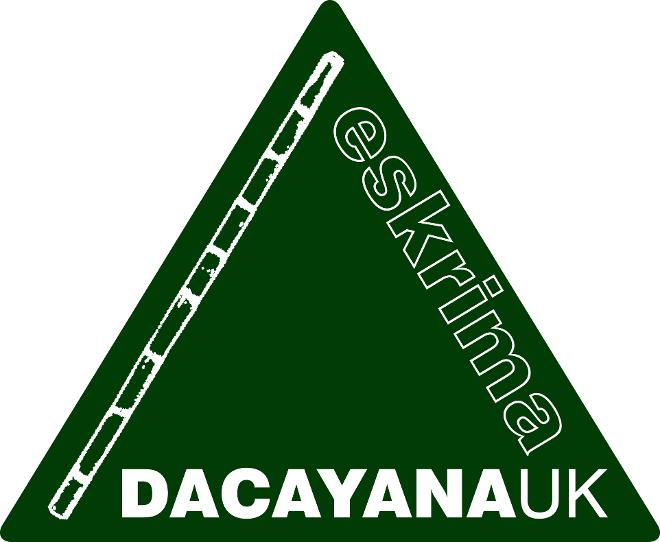 Welcome to Dacayana UK & Europe

Indigenous Cebuano Martial Arts in the UK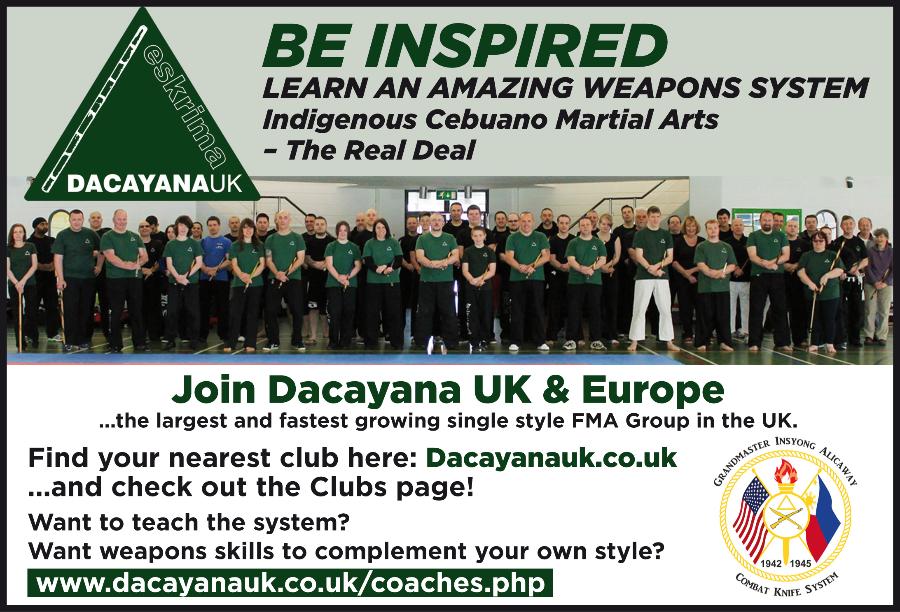 Welcome to the Martial Arts website of Dacayana UK & Europe.

The Dacayana System of Eskrima was founded by Grandmaster Alberto 'Jun' Dacayana of Cebu City, Philippines.
Dacayana UK & Europe are authorised from the World Headquarters in Cebu.

The Dacayana system is very Effective, Unique and Beautiful.

The training emphasis is on flow, precision, timing, body mechanics, control, footwork and form.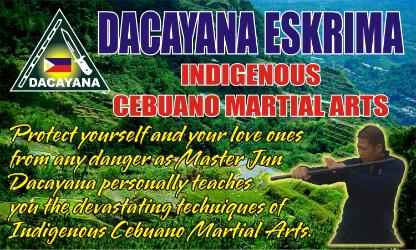 Dacayana UK was founded in the Autumn of 2006 and renamed Dacayana UK & Europe in 2012 to acknowledge the continuing interest in the system from across the continent.
The Dacayana System of indigenous Cebuano Martial Arts is available for everyone, young or old to learn an effective and beautiful Filipino Martial Art.
Dacayana UK & Europe aims to propogate this unique Martial Art throughout the United Kingdom and Europe with the blessing of its' founder Grandmster Alberto 'Jun' Dacayana

Whilst we offer the hand of friendship to all Eskrima and Arnis Students, Instructors, Masters, Associations, Groups, Styles and Federations, we pride ourselves on our uniqueness and independence. We are NOT connected or associated with or to any other style. The style we teach is that solely of Grandmaster Jun Dacayana and no other. We ask that we are not considered to be members of any other society or organisation either in the Philippines or here in the UK. We wish to to remain independent and completely free of politics. Thank you for respecting our wishes.