Become a Dacayana UK & Europe Coach
Want to become a Coach ? .....Here is a snapshot of one of the first documents you will receive during your application :
'Including a genuine desire to teach and grow this wonderful system in accordance with our mission:
'To build a legacy by sharing the Culture and Ethos of this fantastic system of Indigenous Cebuano Eskrma throughout the world. To benefit ALL practitioners who join the Dacayana family through the practise and understanding of the Art.'
The amazing Dacayana system of Indigenous Cebuano Martial Arts is Effective, Unique and Beautiful.

The emphasis is on flow, precision, timing, good body mechanics, control, footwork and form.

Coaching Program

We are currently seeking experienced Martial Artists to become coaches in the Dacayana Family system of Eskrima and preserve the Art for future Generations.
Our coaches have not all had an FMA background.

We have coaches that continue to teach thier core art alongside the Dacayana Eskrima system.
The system is modular, easy to learn and designed to introduce key principles from the Dacayana system.

It does not conflict with, but rather enhances previous training from ANY system.

Becoming a Coach
We don't insist you take an accelerated expensive 'Instructor' course before you get started. We know that experienced Martial artist know when they are able to teach something, we continually support you as you absorb and grow in the system.
We do however have an introductory period before you are able to officially embark on the program which involves attending two or more regular Coaching Workshops. This is to enable you to meet other coaches and ensure you are happy both with the system and your investment of time and energy in the path to becoming an Authorised Dacayana UK & Europe Coach.
Criteria

If you are a school owner and have an interest in the Filipino Arts then we would be pleased to hear from you.
If you would like to learn a pure and beautiful system with impeccable lineage then we may be for you.
At the risk of being cliched we are after the right people rather than a closet full of qualifications. We like to think we are a 'Family', this is reflected in the way we train, our independance and our ethos.
Typically you will fulfill the following criteria:
Be a School owner OR Black Belt (or equivalent) and planning to open a School

Have a real Interest in The Filipino Martial Arts

Be prepared to put yourself outside of your 'comfort zone' and be up for the challenge of learning this unique Art


Be open minded about your Martial Arts

Be Non-Political and show total equality in your teaching and ethos.

Additionally you must be prepared to supply (or undergo the acquisition of) the following:

Instructor Indemnity Insurance & Student to Student insurance

A Coaching Qualification or evidence of Teaching


A current 'appointed persons' First Aid Qualification

A Clear Enhanced CRB (If intending to teach children or vulnerable adults)

A child protection or child good coaching practice certificate by an apporved provider (if intending to teach children)
All of the above can be supplied / accredited through Dacayana UK & Europe or in partnership with the Sacred Springs Fellowship.
Support
As a Coach you will recieve
Full support from Dacayana UK & Europe in teaching the Dacayana Family System of Indigenous Cebuano Martial Arts, including the Dacayana UK & Europe Coaching Handbook, Modules, Syllabi and relevant Video Guides
Membership of Dacayana UK and Europe
Preferential access to Seminars where they are 'open' and there is a limit on numbers

Full support in developing yourself as a Teacher of Martial Arts through Dacayana UK & Europe and its' partners.
Access to the 'Coaches Only' Facebook Group
'Coaches Only' Seminars and Workshops
Licence Books for your students

and much much more including a real sense of acheivement and belonging to the Dacayana 'Family' !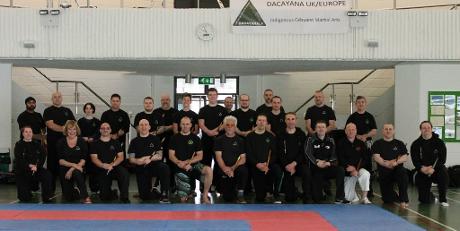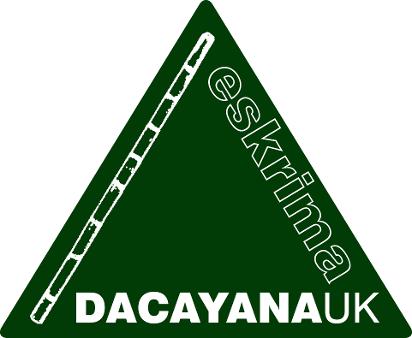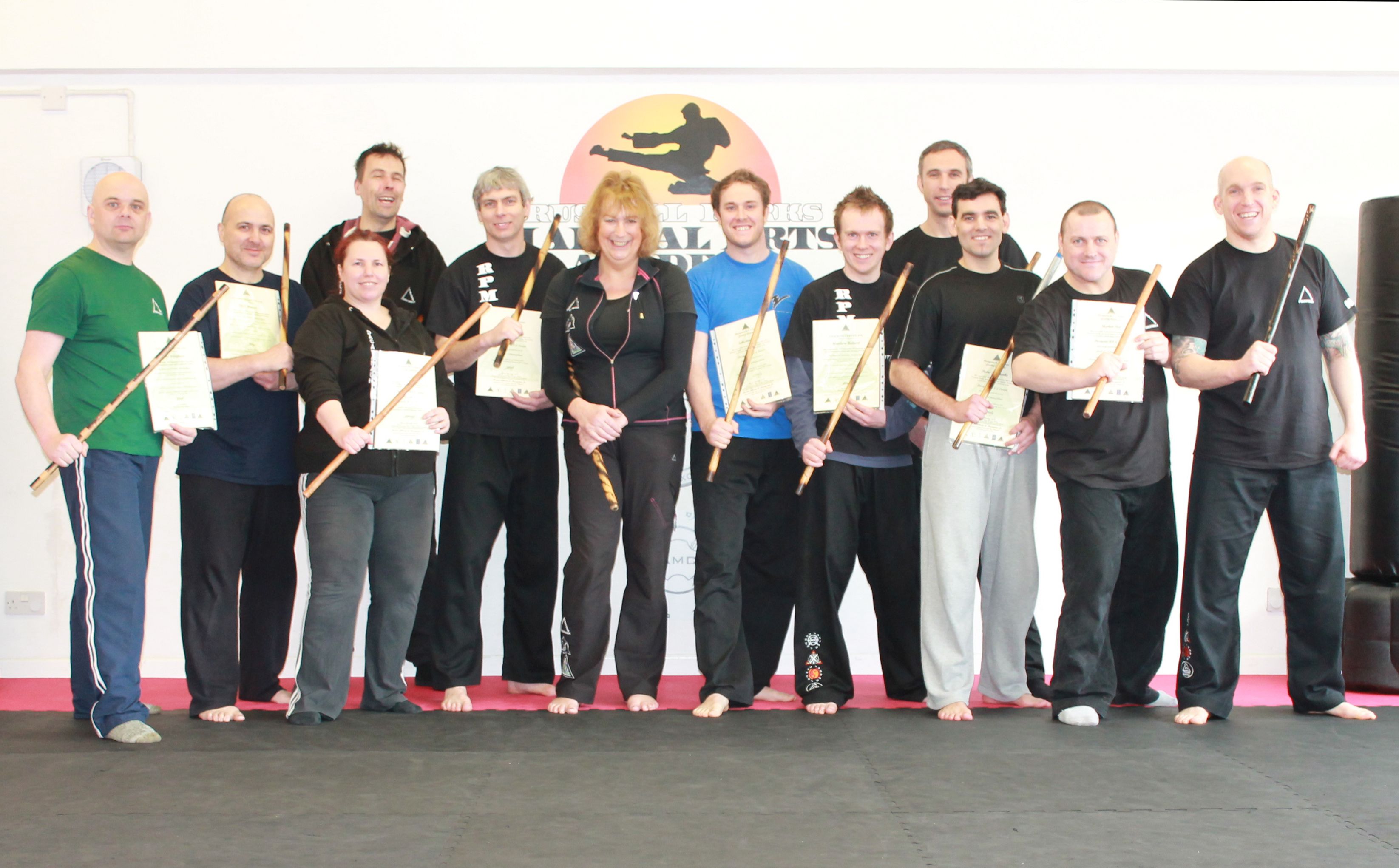 Dacayana UK & Europe Coaches having recieved their Coaching Authorisation on 16th February 2013 From Left to Right:
Andre Tringham, Nick Martin (Dacayana Southend) Laura Peil (Dacayana Redditich), John Devereaux (Associate Coach) Wayne Griffin (RPMAA) , Marcie Harding (Course Tutor), Seb Bird (RPMAA), Matthew Ballard (RPMAA), Doug Levenets (Principle Coach), Pedro Seromenho (Dacayana Manchester 2), Stephen Peil (Dacayana Redditch) and Russ Perks (RPMAA / Dacayana West Midlands - Host)